A Custom Landscape Design
We love when we get the opportunity to do a free hand landscape design.  Our stamped concrete can be formed more creatively than pavers so the idea of using tons of curves with multiple size radiuses always intrigues us.
For this particular backyard project our clients gave us that opportunity to create whatever comes natural.   The only request they had was to keep the space all in our custom decorative stamped concrete and isolate an area for a grill and some shade. The existing prior to our install was a bare backyard with a lawn slightly pitched away from the house and got mostly full sun.
THE BACKYARD DESIGN: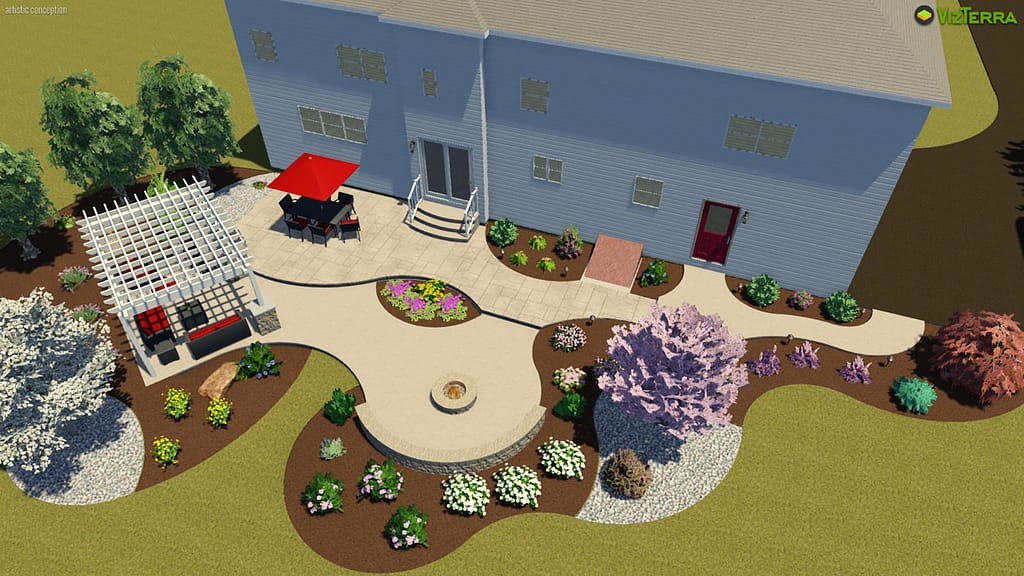 THE FINISHED PROJECT: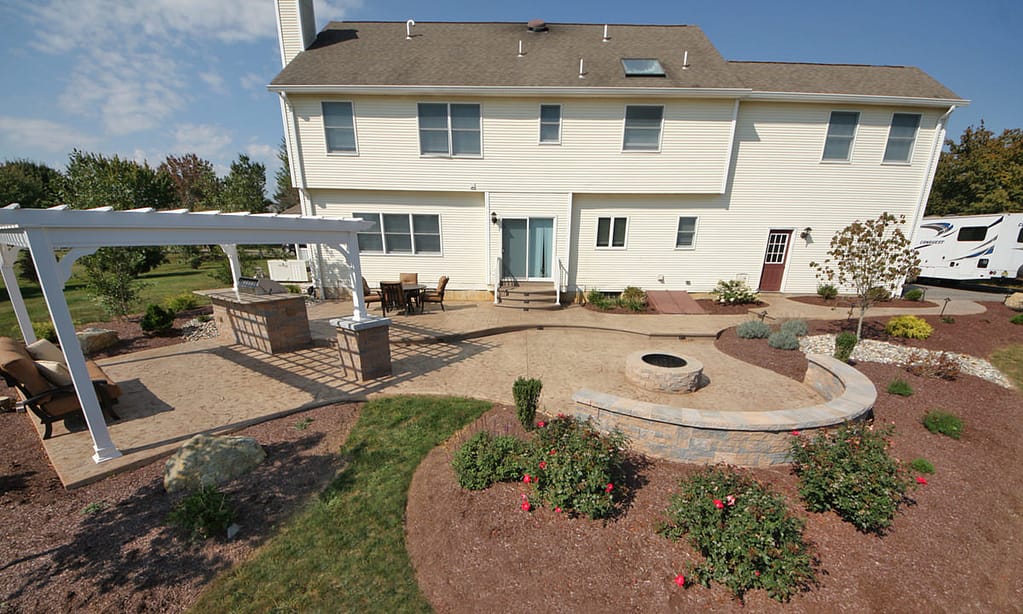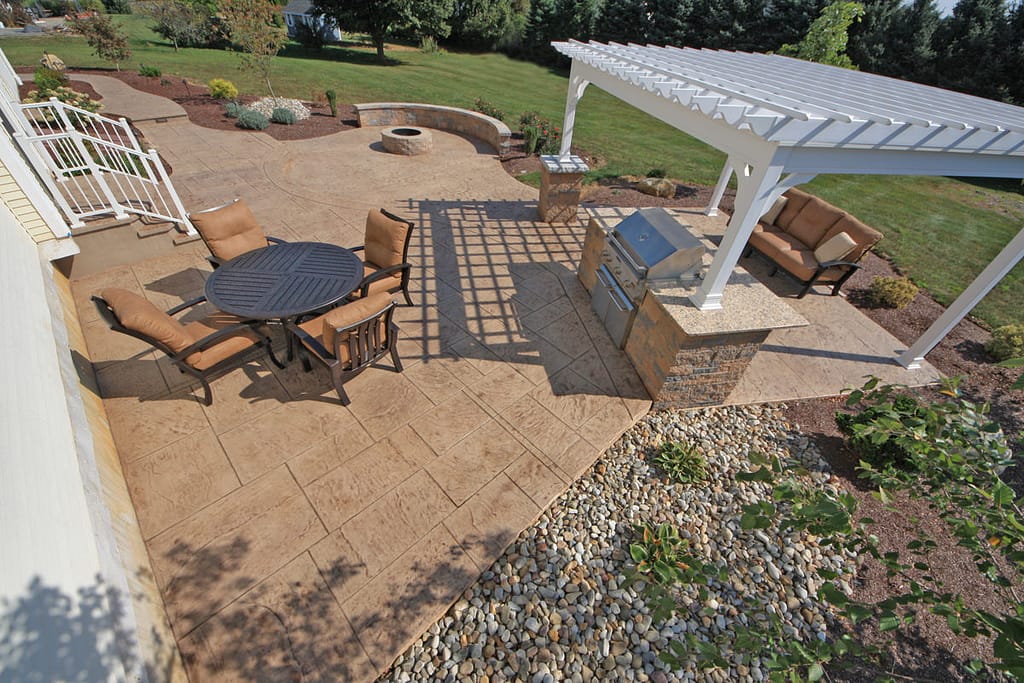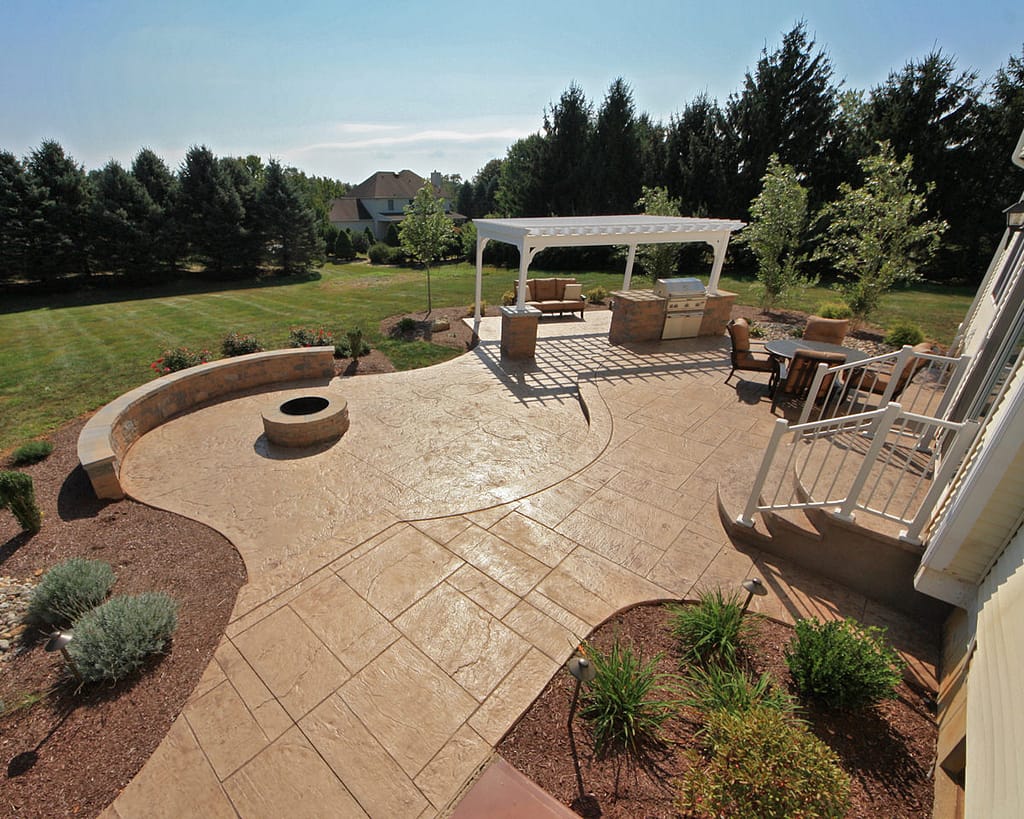 We used a Pennsylvania Slate stamp for the top tier of the patio and Fractured Earth Texture stamp for the bottom tier.   We added an outdoor grilling station to dived the a dining area and lounge area. The lounge area on the patio is covered with vinyl traditional pergola.  A third  area was dedicated to a built in firepit and seating wall.   The entire project was finished off with landscaping and landscape lighting.